Back To Top
July 14, 2022 | DeLille Cellars
DeLille Cellars Releases 2021 Vintage of Chaleur Blanc
This week, DeLille Cellars released the new 2021 vintage of Chaleur Blanc, a beloved Washington wine. The Bordeaux-style blend has been a favorite among wine enthusiasts, connoisseurs, and collectors for over two decades. Wine critic Stephen Tanzer remarked, "it is no exaggeration to compare this Sauvignon Blanc/Sémillon blend to the finest white Bordeaux bottlings made in oak". He described the blend as an "utterly distinctive wine for Washington in terms of its texture, purity, complexity, savory character, and ageability".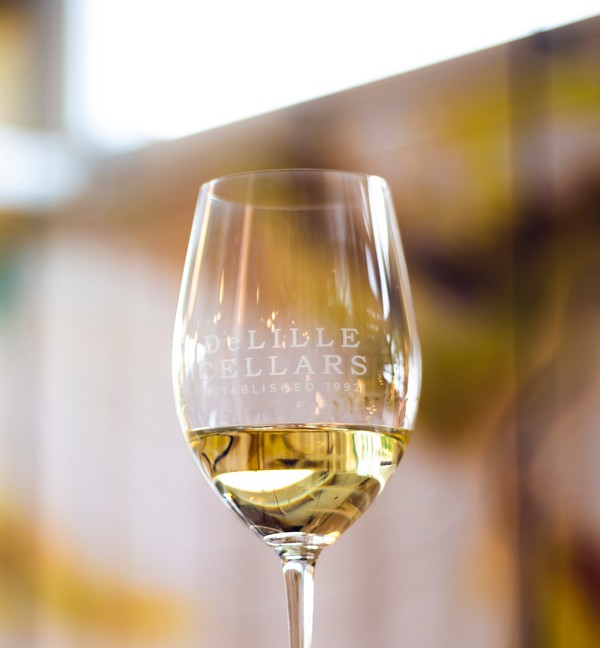 The 25th vintage (2019) was awarded Seattle Time's Northwest Wine of the Year and named "one of the top Bordeaux white blends from the New World" by critic Jeb Dunnuck. The wait for Chaleur Blanc's annual release is over - purchase your bottle online or visit us in Woodinville to taste and celebrate the release of this influential blend.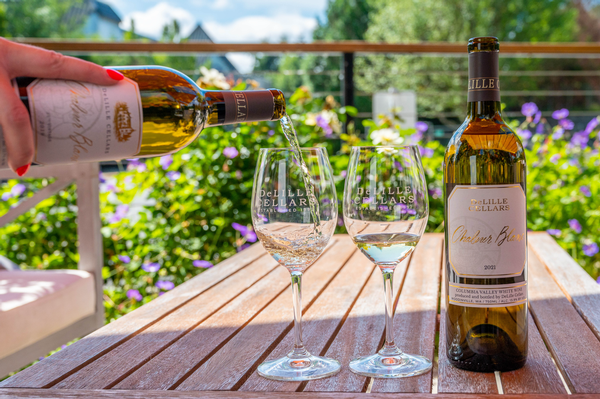 Celebrate The Release at our Woodinville Tasting Room
Celebrate the release of the 2021 vintage at our Woodinville Tasting Room, located at the Old Redhook Brewery. Guests will enjoy a side-by-side tasting of the 2021 vintage alongside the 2019 vintage from Thursday, July 14th through Sunday, July 17th.

2021 Chaleur Blanc
The 2021 Chaleur Blanc showcases Sauvignon Blanc in its youth, presenting a beautiful pale yellow color with hints of green and aromas of golden hay, grapefruit, and a whisper of tropical fruit. Six months of aging in French oak contributes alluring aromas of forest floor, chocolate mint and savory baked brioche. Fresh white peach fruit flavors combine with thyme on the palate, with a wonderful round presence from the cooperage. Although moderate for acidity versus recent vintages, there is plenty of energy to this wine, promising enjoyment for at least a decade.
Vineyard Breakdown:
31% Boushey Vineyard
30% Sagemoor Vineyard
27% Klipsun Vineyard
8% Phinney Hill Vineyard

4% Conner Lee Vineyard
2019 Chaleur Blanc - 25th Vintage
This energetic, canary yellow wine presents a complex nose with aromas of grapefruit, golden hay, lemon zest, petrichor and pastry dough. 2019 Chaleur Blanc offers fresh fruit flavors of apricot and white peach on the palate, deliciously balanced with savory herb notes of basil and tarragon. This vintage is well proportioned throughout, with integrated barrel notes and the cuvée's traditional crisp acidity. Read reviews from James Suckling, Steven Tanzer, and more critics here.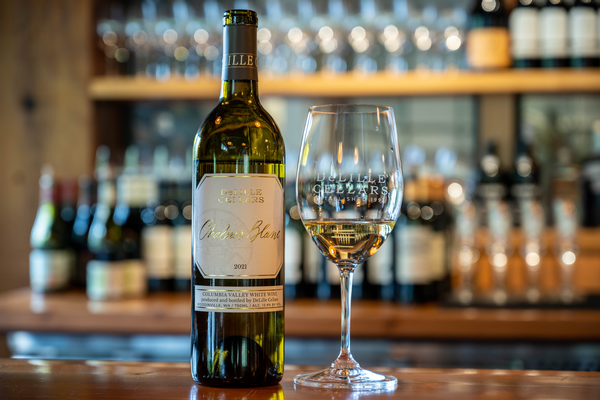 Visit The Lounge Restaurant for Special Pairings All Weekend
In addition to comparative tastings at the Tasting Room, The Lounge restaurant will offer special pairings throughout the weekend. Lounge Executive Chef Michael C. Toni has partnered with DeLille for nearly two decades catering private events and wine release dinners. Chef Toni also curated countless food and wine pairings during the COVID-19 closure and is preparing something special for the 2021 Chaleur Blanc release.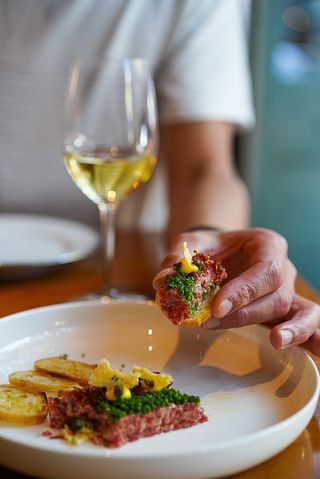 Enjoy Chaleur Blanc at Home: Pairing Suggestions
Can't make it into Woodinville? Enjoy your own Chaleur Blanc dinner pairing at home.
Recommended Pairings:
Arugula-based Salads

Asparagus Risotto

English Pea Ravioli with Crab or Lobster

Yellowtail Sushi, Cod, Halibut, or Shellfish

History of the Acclaimed White Bordeaux-Blend
DeLille Cellars pioneered two red Bordeaux-style blends for its first vintage in 1992, Chaleur Estate and D2. These wines were produced with a focus on Red Mountain and showcasing the premier fruit of acclaimed vineyards in the Columbia Valley. In 1994, DeLille crafted another Bordeaux blend, Harrison Hill, from a historic vineyard located in the Snipes Mountain AVA, a sub-appellation of Yakima Valley, which itself is a sub-appellation of the larger Columbia Valley.
With three red blends gaining international notoriety from key critics, including Robert Parker Jr., the winery sought its next feat of French inspiration via white wine. California Chardonnay was already saturating the market, and DeLille Founding Winemaker Chris Upchurch knew the winery had a calling to produce the first white Bordeaux-style blend in Washington State.
What better place to learn than the most prominent old-world wineries in Bordeaux? Upchurch and Co-Founder Jay A. Soloff set off on a journey to France, seeking wisdom and experience from world-renowned wineries such as Château Margaux, Château Haut-Brion, and Château Bellegrave. Read more about the founders' journey and Chaleur Blanc history here.
About DeLille Cellars
DeLille Cellars is the third oldest operating winery in Woodinville, WA, founded in 1992. Known for pioneering Bordeaux-style blends from Washington State, the winery has maintained a tradition of quality and excellence with over 700 individual 90+ ratings from leading publications. DeLille Cellars focuses on the Red Mountain AVA and sources grapes from Washington's most acclaimed vineyards. The winery is recognized by notable wine critics and influencers, including Robert Parker, as one of the top producers in the state.
Comments
Commenting has been turned off.
Sign Up For Our Newsletter
Keep up to date on the latest wine releases, events, and promotions.