Back To Top
August 11, 2022 | DeLille Cellars
The Lounge at DeLille Cellars Named #4 Winery Restaurant in America by USA Today!
The Lounge at DeLille Cellars, DeLille's newest restaurant and wine experience, made its debut on USA Today's Top 10 Winery Restaurants list, ranking number four in the nation. The Lounge opened just over a year ago in June of 2021 at the Old Redhook Brewery in Woodinville.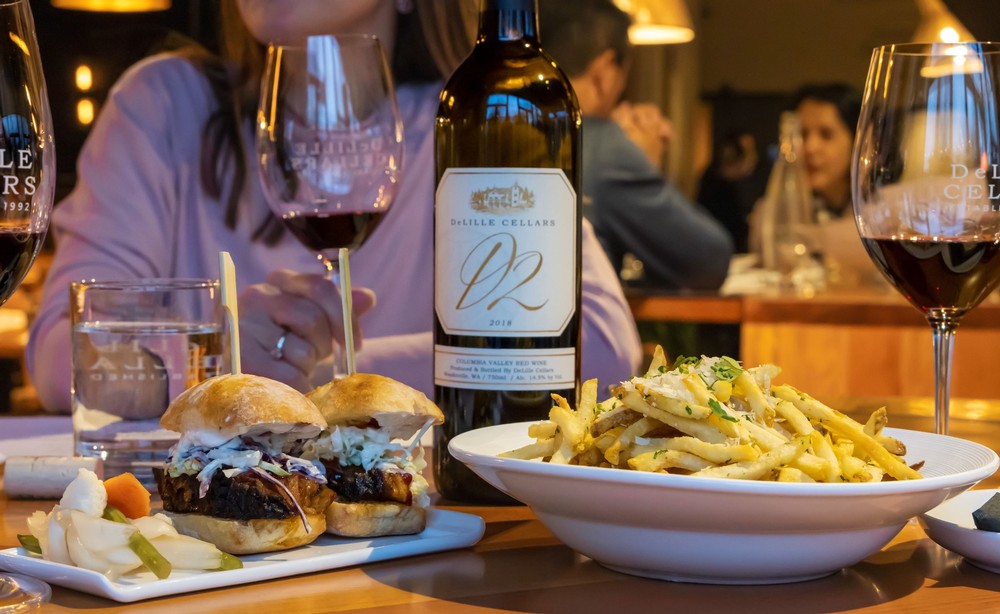 The menu is directed by Executive Chef Michael C. Toni, one of Woodinville's longest-tenured chefs who has worked with DeLille for nearly two decades catering private events and wine release dinners through his catering company A Platinum Event. Chef Toni blends local sourcing, scratch cooking and wine pairing expertise to offer an elevated "New American Cuisine" dining experience at The Lounge restaurant.
"To receive placement in USA Today's Top 10 Winery Restaurants in the nation at the start of our second year of operations is such an honor and is reflective of the dedication and passion of our team and the service we seek to provide our guests," said Chef Toni. The menu features favorites such as steak frites and mushroom toast to seasonal homemade pasta and light bites. The drinks menu features DeLille wines as well as wines from around the world that have provided inspiration to DeLille or have been selected for their distinction by The Lounge management and DeLille's winemaking team. The Lounge also serves local brews and select craft cocktails.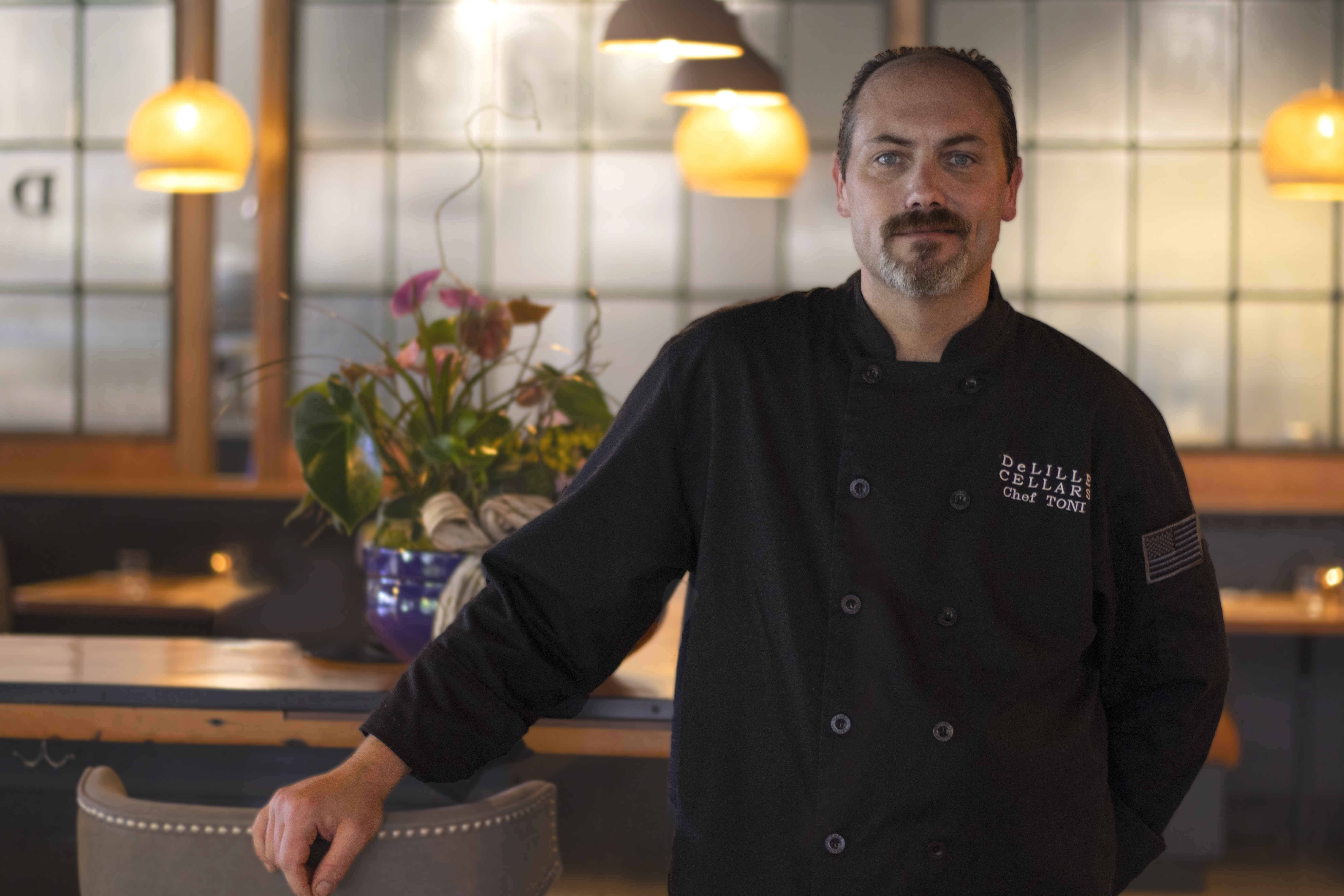 DeLille established its headquarters at the Old Redhook Brewery in 2019. In June of 2021, DeLille opened The Lounge next door to its new Woodinville tasting room, in the former Forecaster's Public House. The old pub site has a long history in Woodinville as a gathering spot since 1994 when the Redhook facility first opened. DeLille Cellars is honored to continue the legacy of the Old Redhook Brewery as a hub of great food, libations, and memories for the community. DeLille Cellars is celebrating its 30th anniversary this year, and The Lounge just celebrated its one-year anniversary on June 17th.
The Lounge and its seasonal outdoor space, The Deck, are currently open Wednesdays through Sundays, starting at 3 PM weekdays and 2 PM weekends. Reservations are available and walk-ins are also accepted with availability.

About DeLille Cellars
DeLille Cellars is the third oldest operating winery in Woodinville, WA, founded in 1992. Known for pioneering Bordeaux-style blends from Washington State, the winery has maintained a tradition of quality and excellence with over 700 individual 90+ ratings from leading publications. DeLille Cellars focuses on the Red Mountain AVA and sources grapes from Washington's most acclaimed vineyards. To learn more about DeLille Cellars, visit www.delillecellars.com.
Comments
Commenting has been turned off.
Sign Up For Our Newsletter
Keep up to date on the latest wine releases, events, and promotions.