Back To Top
The Lounge Executive Chef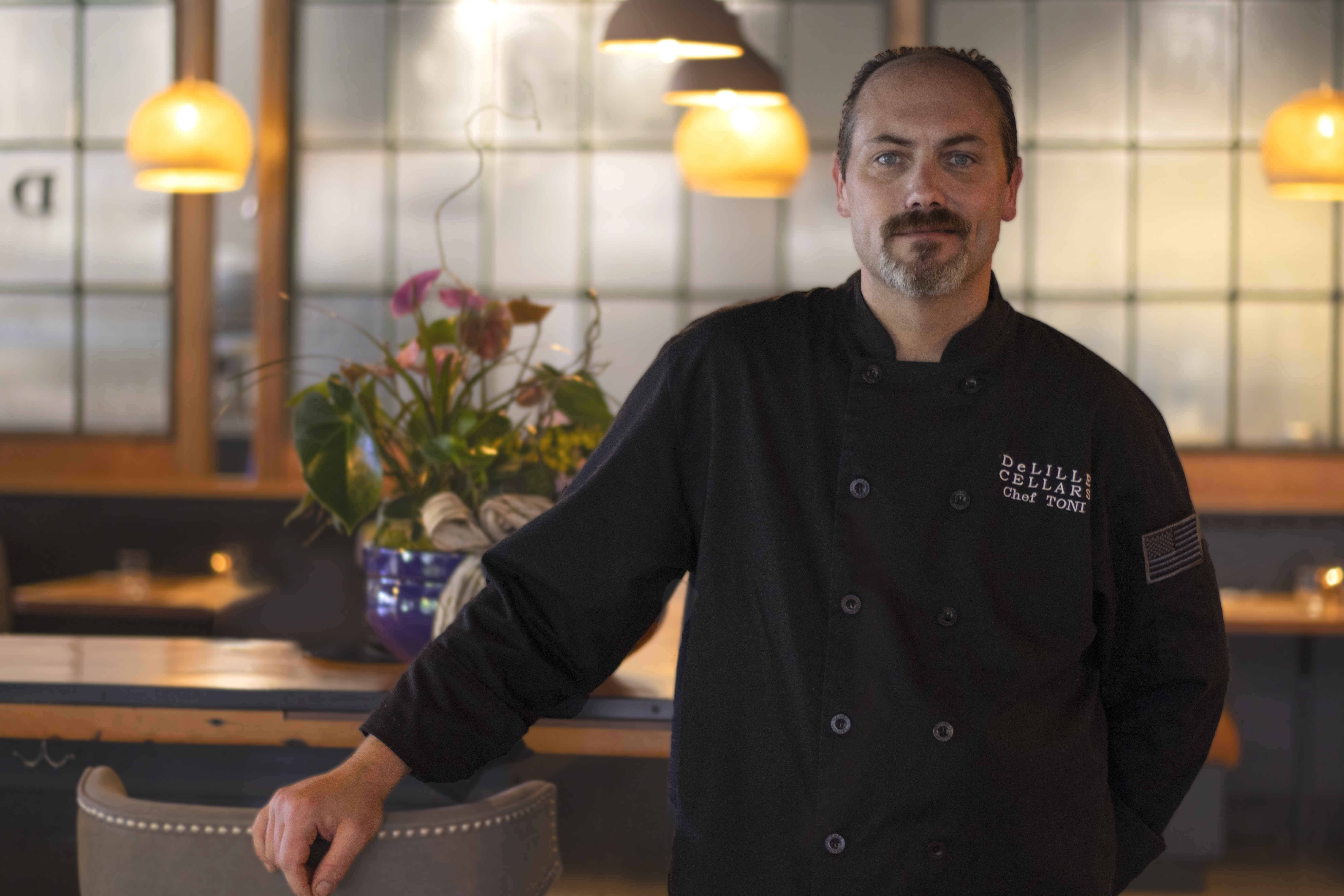 The Lounge menu and food will be directed by Executive Chef Michael C. Toni, who has partnered with DeLille for nearly two decades catering private events and wine release dinners. Chef Toni has also curated countless food and wine pairings our Tasting Room, in addition to DeLille's Date Night meals during our COVID-19 closure.
"Over 25 years ago, I started my career in California restaurants at a time that 'New American Cuisine' was thriving," said Executive Chef Toni. "I am excited to come full circle after building relationships and friendships in this amazing community through A Platinum Event Catering. I look forward to continuing the legacy of this space with DeLille Cellars, who has been by my side from day one, by providing the same style of food that I began my career with, but also incorporating all that working in Woodinville Wine Country has taught me."
"Great wine belongs with great food, and we're excited to partner with our long-time friend and chef, Michael Toni. After nearly 20 years working together perfecting pairings for wine dinners and release events, we're thrilled to open a restaurant to offer our customers some magical food and wine experiences and create a hub at the Old Redhook Brewery," said CEO Tom Dugan.
Sign Up For Our Newsletter
Keep up to date on the latest wine releases, events, and promotions.