Back To Top
DeLille Cellars Blog

Visit the DeLille Cellar's booth at the Taste Washington Grand Tasting March 30 & 31 and mention code word "Redhook" for our secret pour!
While supplies last. See you at Taste WA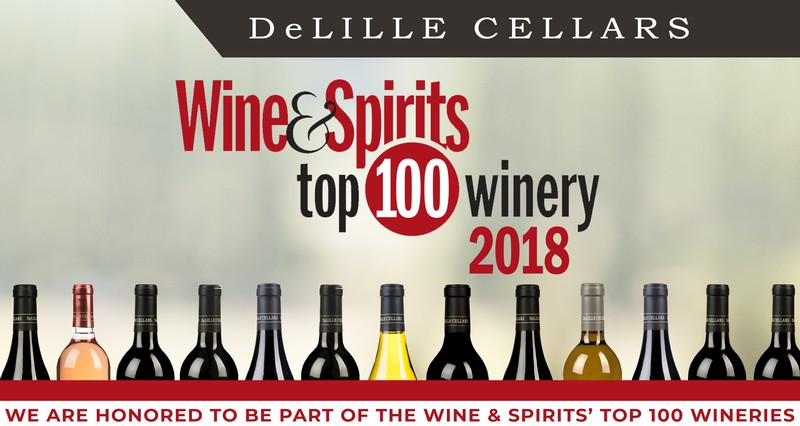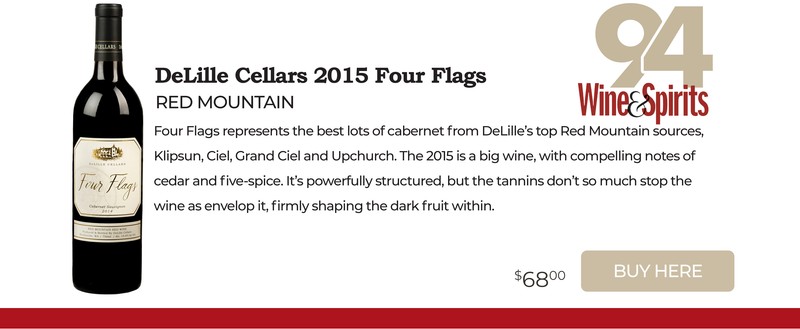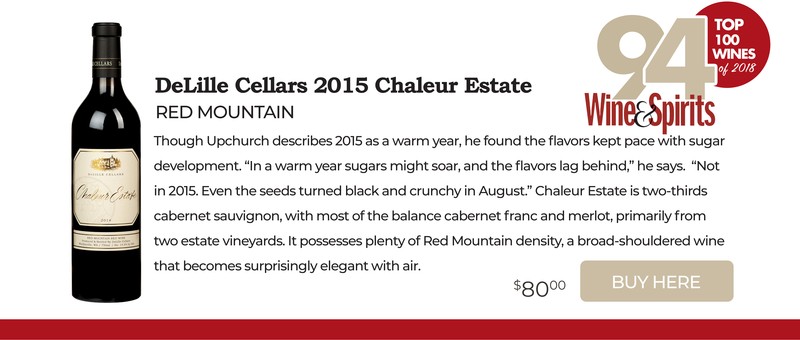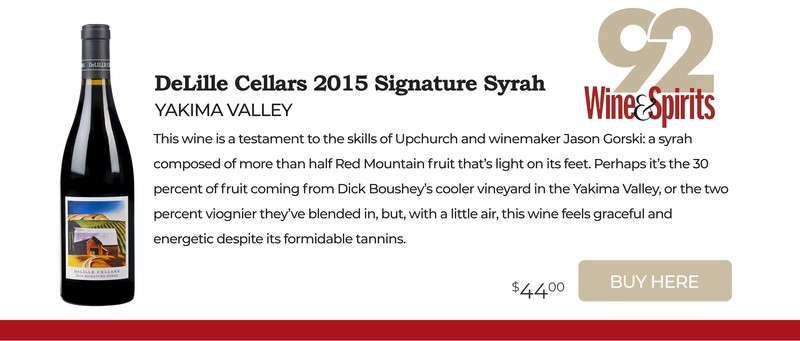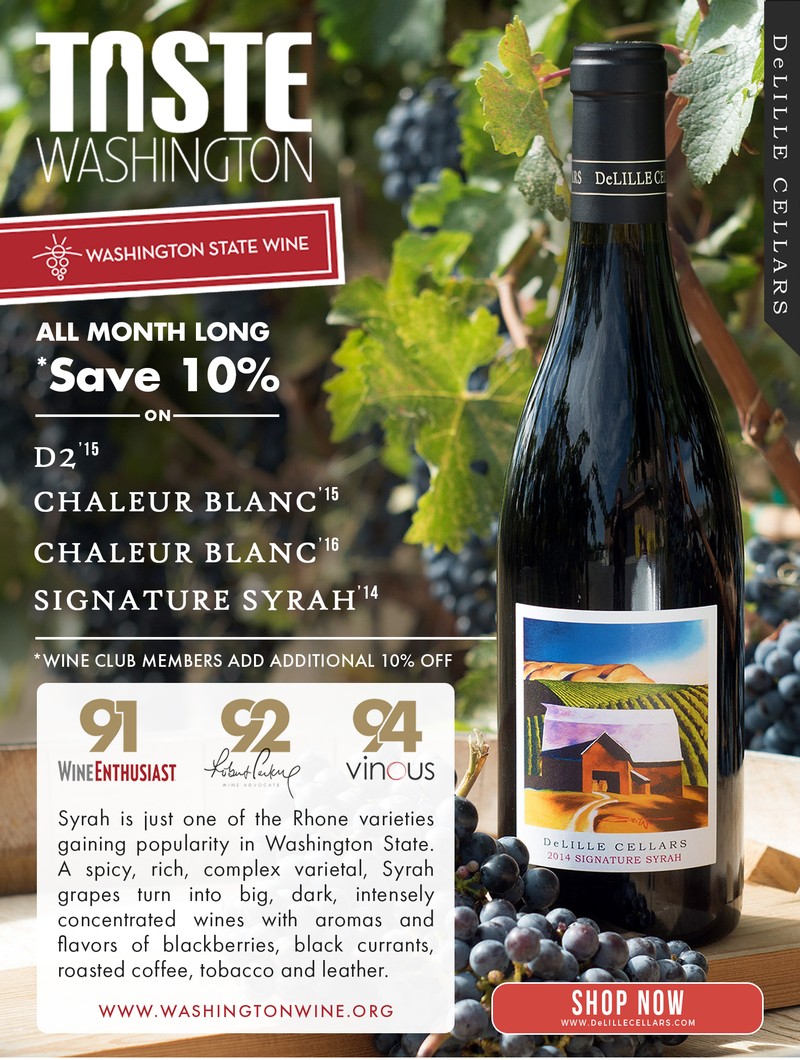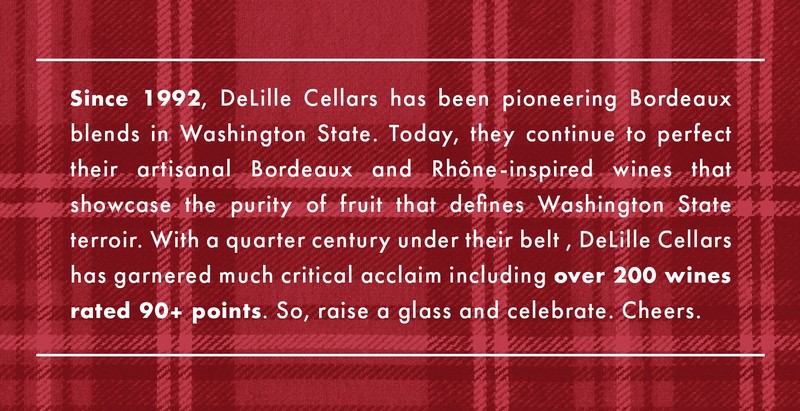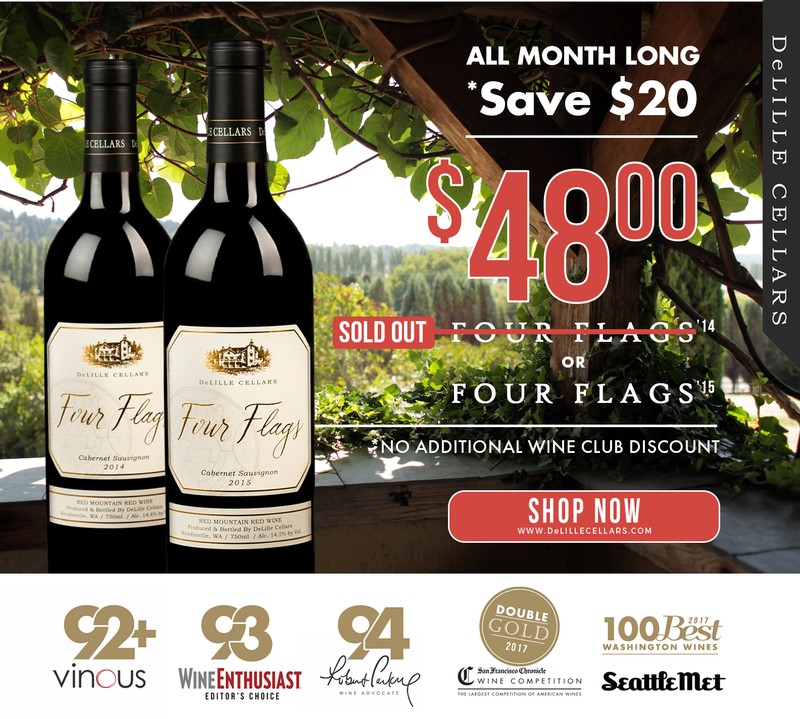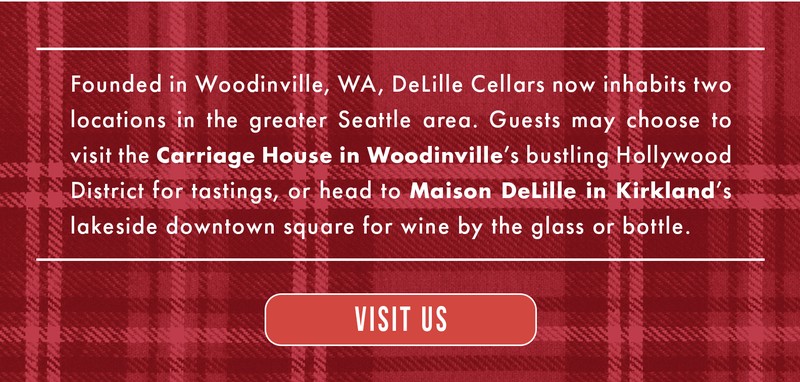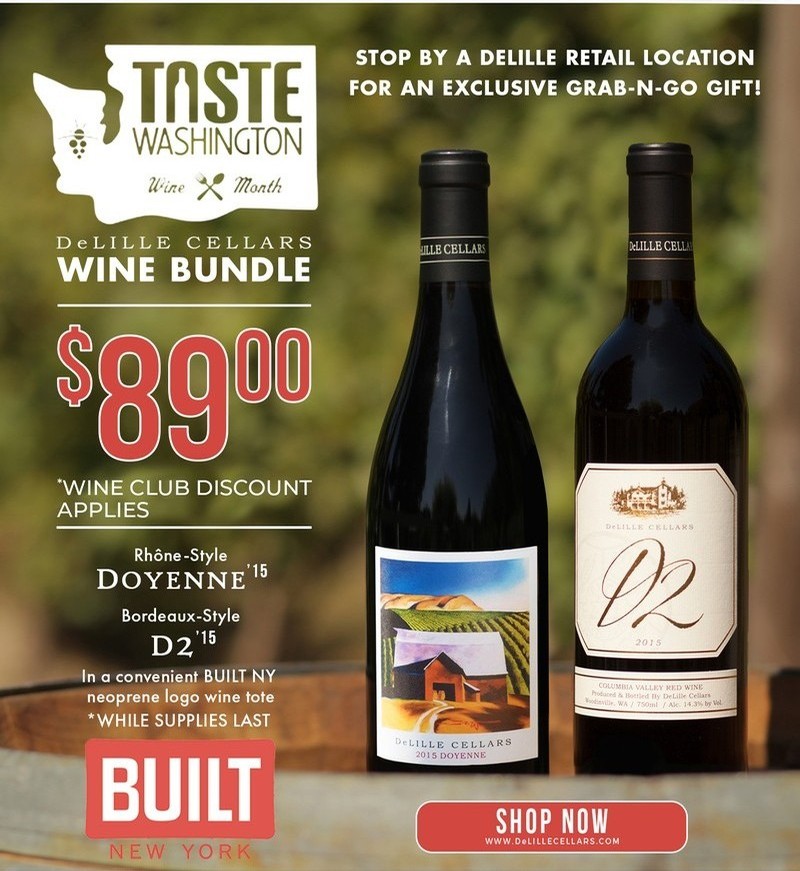 ---
Don't miss three amazing Taste WA Wine Month Offers!
Offers are valid during March only. Four Flags is a final offer price; no club or additional discounts. Save 10% on D2, Chaleur Blanc and Signature Syrah; Wine Club add an additional 10% on top of your club discount.
Built NY(R) Wine Tote includes D2 and Doyenne; Wine Club discount is applicable.
Purchase at our locations in Woodinville or Kirkland, or online at http://www.delillecellars.com/TASTEWA.
Only valid on new orders placed in March, 2018. Only valid on current vintage 750mls.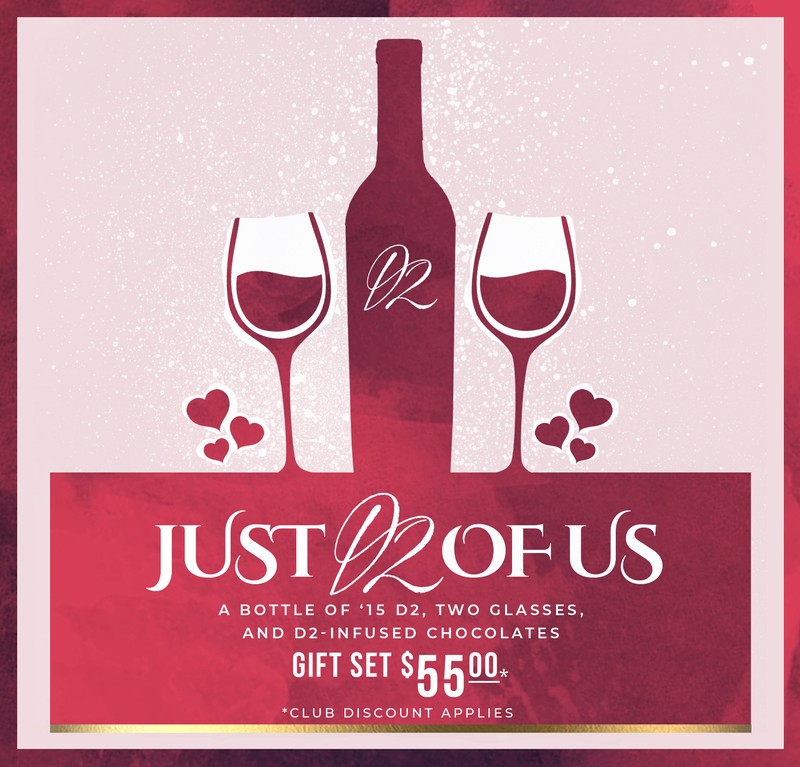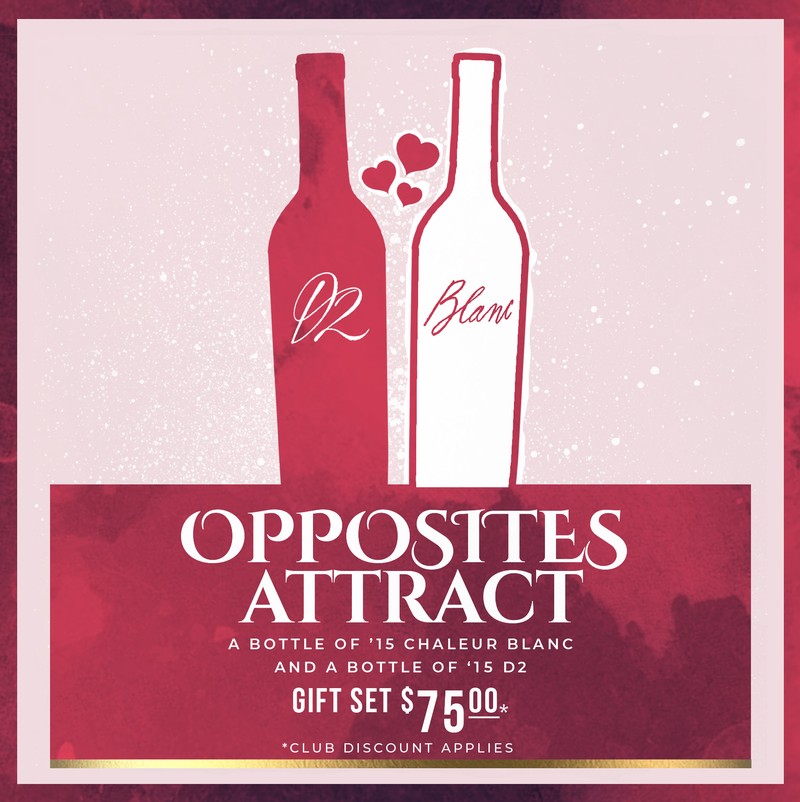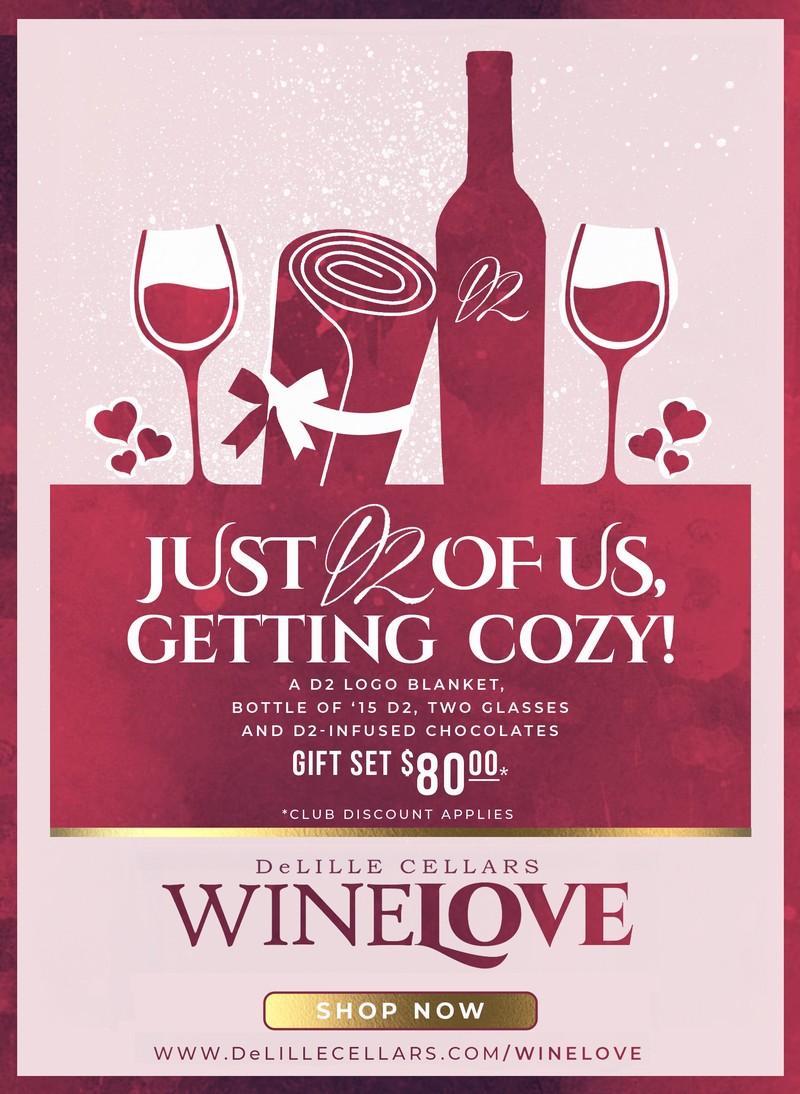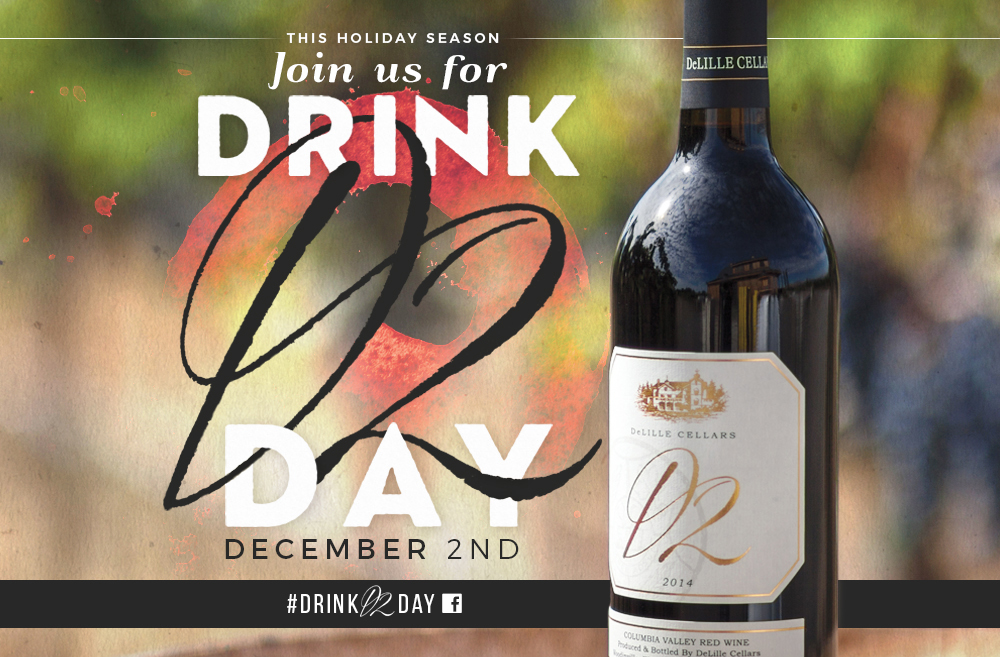 Washington's DeLille Cellars Celebrates Drink D2 Day December 2nd
Woodinville, WA, November 15, 2017 ---- On December 2nd, DeLille Cellars will celebrate its first annual "Drink D2 Day" in tribute to one of its founding wines, D2. One of two blends first made by DeLille Cellars in 1992, D2 pioneered the way for Bordeaux-style blends in Washington State.
Drink D2 Day requires no ticket to participate. Simply enjoy a glass (or bottle) of D2 on Saturday, December 2nd, and share your experience online (@delillecellars, #drinkD2day). Whether it be at home in front of the fire or out celebrating with friends, DeLille Cellars hopes you will toast to the season and help celebrate the winery's 25th Anniversary and passion for Washington wine.
"One of Washington's founding Bordeaux blends, D2 established the immense potential of this region, and exemplifies the dedication and relentless effort and care of our growers and winemakers. Please join us on Drink D2 Day (or any day) in raising a glass to the spirit, growing tradition and reputation of Columbia Valley wine," said Winemaker Jason Gorski.
DeLille Cellars will also have a special offer on D2 through the weekend (December 1 – 3) at its locations in Woodinville and Kirkland, as well as online at www.delillecellars.com. D2 fans can also participate in the "Favorite D2 Memory" contest and be entered to win large format bottles of D2 for only $2. Entries due by November 24th at www.delillecellars.com/drinkD2day.
"D2 is a traditional blend of Bordeaux varietals sourced from over 15 of Washington State's most prestigious vineyards. It is a great tribute to our craft of blending in an old-world style, while showcasing the power and structure of Washington State as a world-class wine region," said Executive Winemaker Chris Upchurch.

D2 was recently awarded a Wine & Spirits "Year's Best US Cabernet Blends" and a Seattle Met Top 100 award, with gold awards in coveted competitions such as the San Francisco Chronicle Wine Competition and Sunset International Wine Competition. D2 has received scores over 90+ from top publications for every vintage (rated since the second vintage in 1993). In a recent review from Jeb Dunnuck for Robert Parker's Wine Advocate, Mr. Dunnuck said of D2, "…from a who's who list of vineyards in Washington State, this beauty has tons of upfront fruit, as well as a firm, nicely structured core. Hats off to the team at Delille for consistently producing this level of quality at this quantity."
Visit: www.delillecellars.com/drinkD2day
###
About DeLille Cellars
Founded in 1992 by Charles and Greg Lill, Jay Soloff and celebrated winemaker Chris Upchurch, DeLille Cellars is a boutique artisan winery located in Woodinville, Wash. Known for pioneering Bordeaux-style blends from Washington State, the winery has maintained a tradition of quality and excellence with over 200 highly-rated wines with a scores of 90+. DeLille uses the Red Mountain AVA as its foundation and sources grapes from Washington's most acclaimed vineyards, including Ciel du Cheval, Grand Ciel, Upchurch, Red Willow, Sagemoor, Klipsun, Boushey and Harrison Hill. The winery is recognized by notable wine critics and influencers, including Robert Parker, as one of the top producers in the state, and the winery was recently honored as a Wine & Spirits 2017 Top 100 winery in the world. To learn more about DeLille Cellars, visit www.delillecellars.com.
Click here for digital assets for Drink D2 Day>
Media Contact:
Keri Tawney, Director of Marketing & Events
keri@delillecellars.com
425.489.0544 x1013
www.delillecellars.com







---
---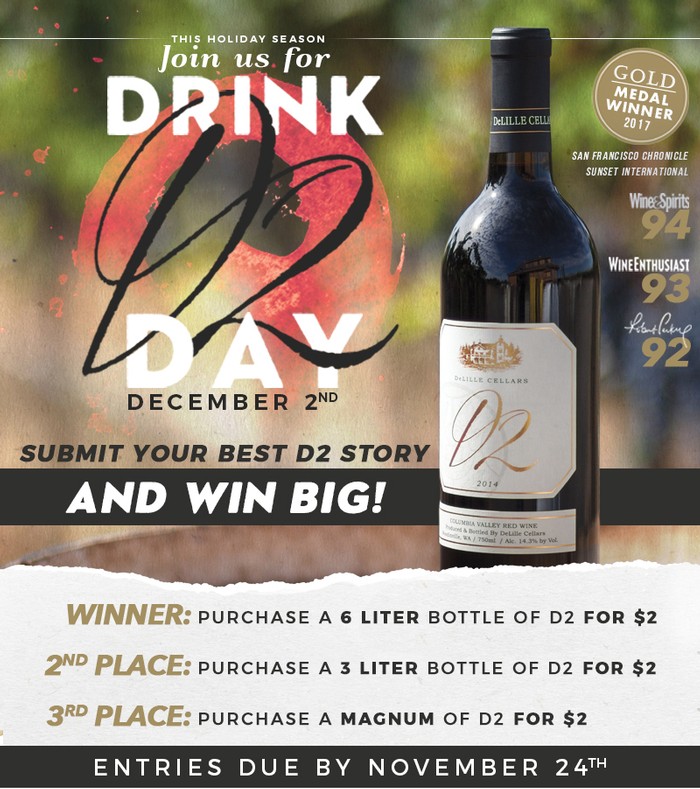 ---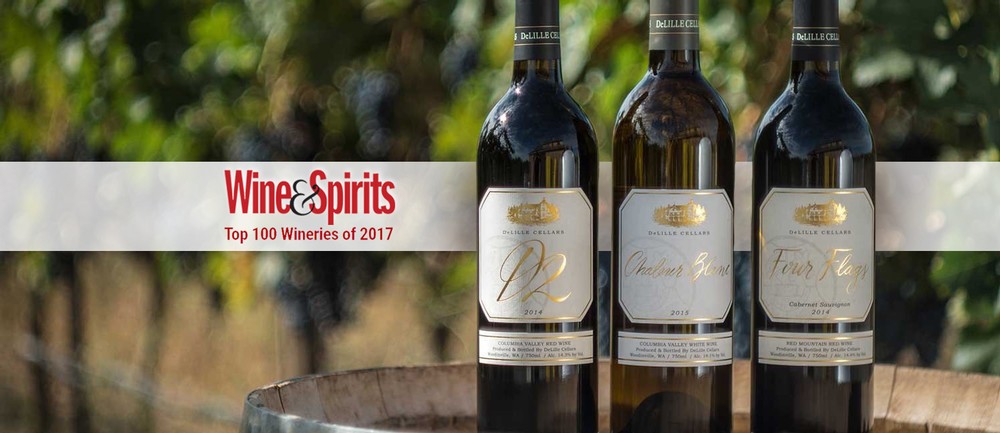 DeLille Cellars is honored to BE a Wine & Spirits Magazine Top 100 WinerY of 2017!
"With 25 years of experience behind them, the team at DeLille Cellars has mastered the art of the Bordeaux-style blend in Washington State."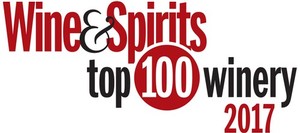 Wine & Spirits Magazine announced the Top 100 Wineries of 2017, profiled in the Annual Buying Guide. The print edition serves as a program for Wine & Spirits 14th Annual Top 100 event on Tuesday, October 10th, at City View at METREON in San Francisco, where DeLille Cellars will be pouring their 2013 Four Flags Cabernet Sauvignon and 2014 D2. DeLille Cellars is one of six wineries from Washington State and one of 35 in the United States to make the list.
"Our editors have organized panels of sommeliers and retailers to taste more than 15,000 wines with us, blind, and recommend the most compelling examples from every corner of the wine world. Our editors consistently rated certain producers highly, and we have chosen those 100 wineries to profile in our Annual Buying Guide and to pour at our Top 100 event. They are part of a very tight competitive set, and one thing they all share in common is a commitment to the place where their wines grow. Their wines are more delicious for it." - Joshua Greene, editor and publisher of Wine & Spirits Magazine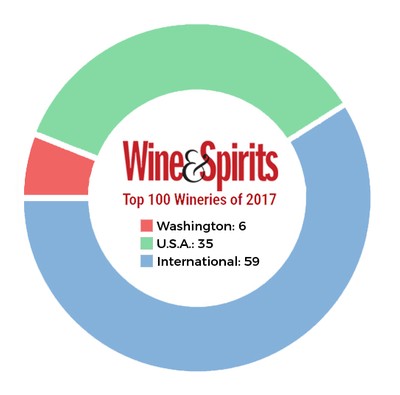 The Top 100: View on Wine & Spirits >
Achaval Ferrer
Adelsheim
Fratelli Alessandria
àMaurice Cellars
Andrew Will
Marchesi Antinori
Bernard Baudry
Domaine des Baumard
Bergström
Blandy's
Henri Boillot
Bryn Mawr
Comm. G.B. Burlotto
Chambers Rosewood Vineyards
Champalou
Domaine Chanson
Cobb
Domaine Coffinet-Duvernay
Elvio Cogno
Col Solare
Concha y Toro
Corison
Craggy Range
Cristom
Domaine Marcel Deiss
DeLille Cellars
De Martino
DeMorgenzon
Diamond Creek
Dosnon
Duckhorn
Dutton-Goldfield
Evening Land Vineyards
Domaine Faury
Forjas del Salnés
Frog's Leap
Fuligni
Gai'a
Genium Celler
Ktima Gerovassiliou
Giant Steps
González Byass
Gramercy Cellars
Green & Red
Grosset
Henriques & Henriques
Hidalgo-La Gitana
Hirsch
Inglenook
Iron Horse
J. Christopher
Louis Jadot
Jurtschitsch
King Estate
Kir-Yianni
Krug
Lioco
Pierre Luneau-Papin
Le Macchiole
El Maestro Sierra
Anselmo Mendes
Château du Moulin-à-Vent
Moutard Père et Fils
Movia
Occhipinti
Penfolds
Prinz Salm
Produttori del Barbaresco
Radio Coteau
Le Ragnaie
Ravenswood
Ravines
Red Car
Reynvaan
Ridge
Louis Roederer
Salomon-Undhof
Paolo Scavino
Silverado
Skerlj
Skinner
Soalheiro
Stag's Leap Wine Cellars
Domaine de la Taille aux Loups
Tapiz
Taylor Fladgate
Tenuta delle Terre Nere
Terroir Al Limit
Tinto Negro
Undurraga
Vadiaperti
Vadio
Vega-Sicilia
C. von Schubert
von Strasser
Robert Weil
The Withers
Walter Scott
Yalumba
Domaine Zind-Humbrecht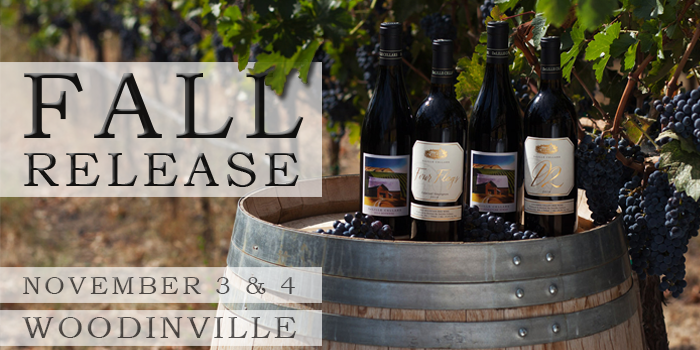 "ONE OF MY BEST VINTAGES IN 25 YEARS... A VINTAGE OF THE AGES." - CHRIS UPCHURCH, EXECUTIVE WINEMAKER
Taste our fall releases from the extraordinary 2015 vintage, enjoy live music and appetizers, and celebrate 25 years of winemaking! Seattle Chocolates, also celebrating their 25th Anniversary, will be sampling from their jcoco line of culinary-inspired chocolate.
Dates: November 3 & 4, 2017
Location: The DeLille Cellars Chateau
14208 Woodinville Redmond Road
Time: Please note we have three different event dates/times.
Select your date and time below.

Friday, November 3rd, 4:00 PM - 8:00 PM
Saturday, November 4th, 11:00 AM - 2:00 PM
Saturday, November 4th, 3:00 PM - 6:00 PM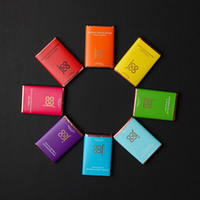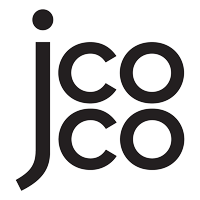 Please join us for our annual



RELEASE
at the DeLille Cellars Chateau
TUESDAY, SEPTEMBER 26th
6:30 - 8:30 PM
14208 Woodinville-Redmond Rd NE
$79 + tax per ticket
Featuring our Grand Ciel Cabernet Sauvignon and Syrah from our Estate Vineyard on Red Mountain.

You will be welcomed with a taste of our new 2014 vintage, and then will explore the power and allure of Red Mountain during a seated library tasting led by Executive Winemaker Chris Upchurch and Winemaker Jason Gorski.
Light appetizers and pairings will be served during the event.
Special event-only pricing and boxed sets will be available.

Limited seating available!
Tickets are non-refundable.
---
Featured wines: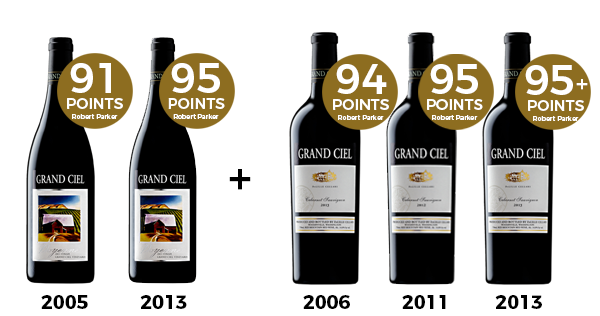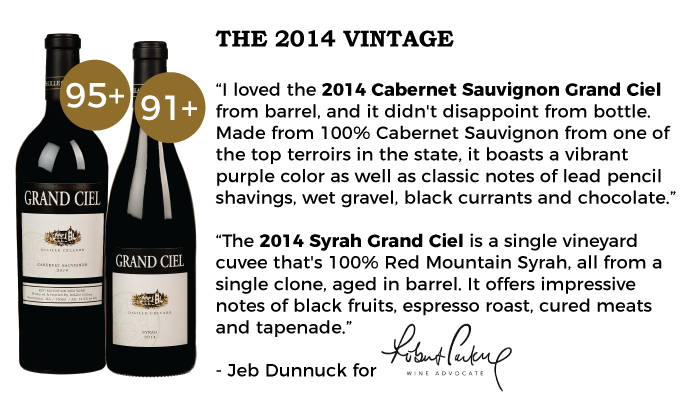 ---

Sign Up For Our Newsletter
Keep up to date on the latest wine releases, events, and promotions.