Back To Top
May 27, 2022 | Recipes | DeLille Cellars
The Amarosé Cocktail | Recipe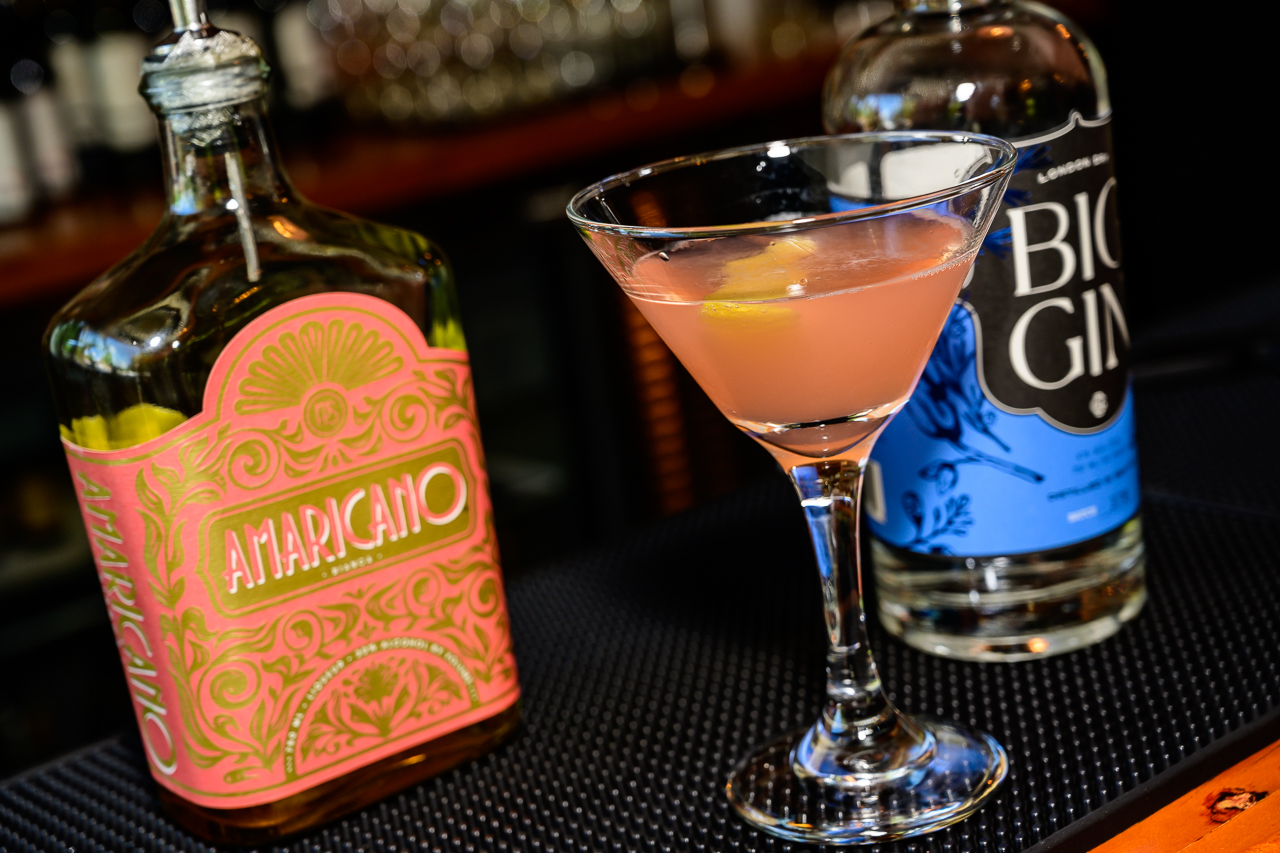 The Amarosé is the perfect summer cocktail. Crafted with DeLille Cellars Rosé and Fast Penny Spirits Amaricano Bianca, this cocktail is sure to delight. Enjoy inside The Lounge or on The Deck this summer, or in the comfort of your own home.
Amarosé Cocktail Recipe - by Adam Fream
1oz London Dry Gin

1oz Amaricano Bianca

3/4 oz Rosé Simple Syrup (recipe below)

3/4oz Fresh Lemon Juice

2 Dashes Peychaud's Aromatic Bitters

1 Dash Scrappy's Celery Bitters
​Combine all ingredients in a cocktail shaker and shake with ice.
Double Strain into a chilled cocktail glass.
Express the oil of a lemon peel over the glass and serve. Garnish with a lemon twist.
Rosé Simple Syrup
Combine equal parts granulated sugar and Rosé Wine in a small saucepan and warm over medium heat.

Stir until sugar is dissolved. Let cool and then pour into an airtight container (Jar or bottle)

Syrup will keep, refrigerated, for about a month

Try the Amarosé Cocktail at The Lounge at DeLille Cellars
The Lounge at DeLille Cellars is a wine-centric dining experience featuring hand-crafted cuisine from Executive Chef Michael C. Toni. Along with an extensive wine list, The Lounge now offers select craft cocktails. Enjoy inside dining or outside on The Deck. Make an indoor or weather-dependent outdoor reservation today.
Comments
Commenting has been turned off.
Sign Up For Our Newsletter
Keep up to date on the latest wine releases, events, and promotions.