Back To Top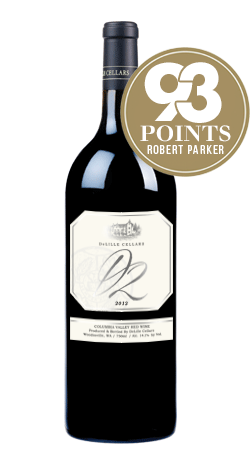 2012 D2 1.5L
DeLille Cellars 2012 D2
50% Merlot│42.2% Cabernet Sauvignon│6% Cabernet Franc | 1.8% Petit Verdot
Columbia Valley

The notable dark black-purple color suggests a concentrated and ripe vintage.
With perfume-scented blueberries, cassis, cherries, raspberries and dried
lavender, the nose is enticing. There is also wonderful oak and fruit
integration displaying notes of cassis, red plums, tart cherries, cocoa nibs,
cedar and Herbs de Provence. Mouthwatering ripe tannins give way to a
long and dramatic finish reinforcing a rich and complete D2 that will give
satisfaction for years to come.