Back To Top
Assistant Winemaker
Mari Rossi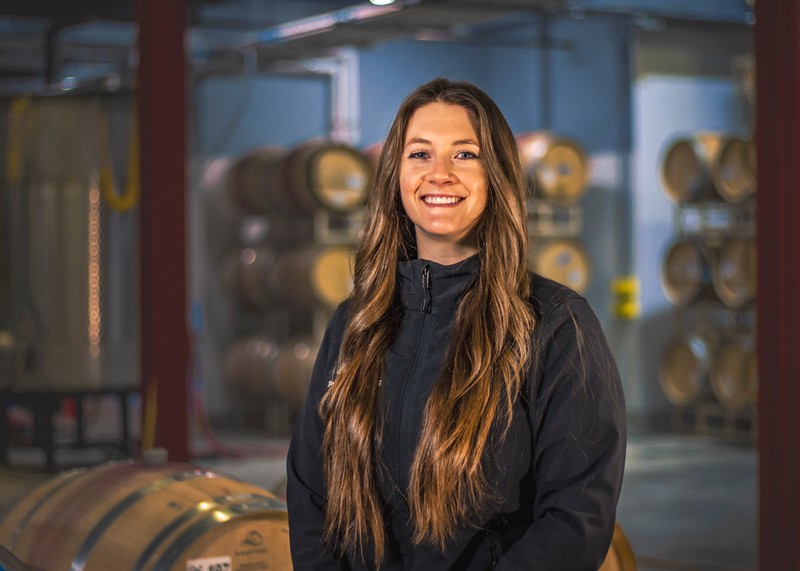 My love for math and science initially drew me to enology & viticulture while attending Cornell University. The summer before my senior year, I had the opportunity to work at a winery in Walla Walla, which deepened my passion to explore a career in wine making. In 2011, I graduated with a BS in Enology and Viticulture and set off on the adventure of chasing harvest. I was able to explore harvests in Sonoma, Napa, and New Zealand, which were stunning to say the least. Even still, I knew I wanted to end up back in the Seattle area (where I grew up) and in the Washington wine industry. The 2013 vintage took me back home, and I was able to work my fourth harvest internship in Woodinville, WA. Just one year later, I found myself at the right place at the right time (as most wine industry jobs go), and I joined the full-time DeLille team as the Enologist.
I consider myself incredibly lucky to be a part of this amazing team at DeLille as we grow and adapt, and I want to continue to strive to be a part of the change we hope to see in the industry as a whole. Through my time at DeLille, I have learned that this is an ever growing and evolving industry, and if you work hard, learn from the experiences of those around you, and keep a positive attitude, you can absolutely thrive. It is important to honor and acknowledge many of the traditions set before us; however, there is always room to improve, and as an industry we need to evolve and start uplifting and including more voices in the wine conversation.
My passions outside of the winery include spending time with my friends and family, trying new restaurants, listening to live music, and traveling to new places!
Meet Assistant Winemaker Mari Rossi
Sign Up For Our Newsletter
Keep up to date on the latest wine releases, events, and promotions.