Back To Top
Winemaker
Nick Bernstein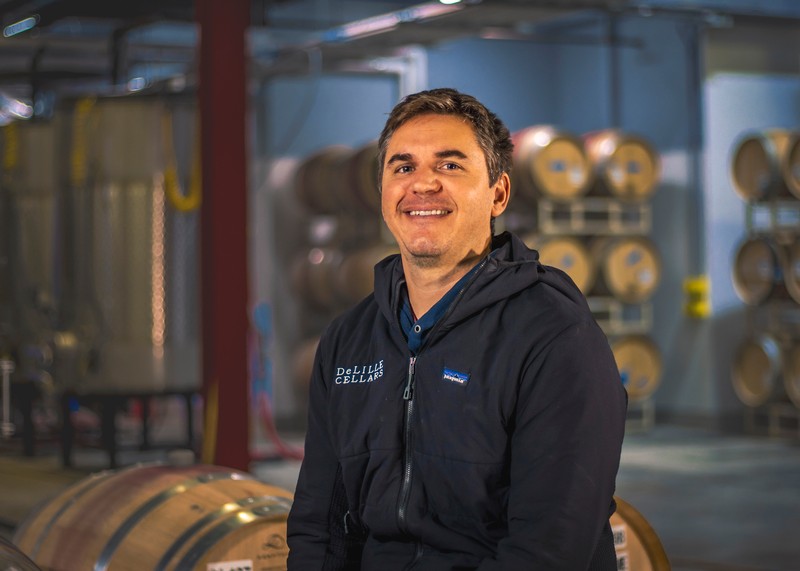 My curiosity for wine first blossomed while working at various restaurants and growing up cooking with family and friends. I broadened my exploration of wine from the vineyard's perspective, graduating from the University of Washington with a B.S. in Biology focusing on ecology and botany. After learning the theoretical side of agricultural systems, I set out to apply my academics and learn firsthand what the grape harvest was all about. I got my start in Walla Walla experiencing the excitement, hard work and rewards of the 2010 vintage. I knew I was hooked and didn't look back. Over the next several years, I continued the harvest streak in Marlborough, New Zealand followed by Sonoma and back to the States to Santa Barbara. In 2012, I came to DeLille to broaden my understanding of what it takes to produce world-class wine.
Thanks to my love of travel, I've been lucky enough to be exposed to many winemaking styles and inspiring philosophies each with its unique sense of place in the world. I've had the privilege to work with countless people who effortlessly enjoy life while making a living from their passion. Their ability to take life as it comes helped me realize that each of us only has so many opportunities to refine his or her talent and skills since no two vintages are alike. I constantly use the infinite amount of learning associated with winemaking to improve my craft. I feel fortunate to have found a career that I love and look forward to many years of creating memorable wines.
When I'm not in the cellar at DeLille, I can be found enjoying the beautiful places the Pacific Northwest has to offer. I am an avid cook, surfer and snowboarder always ready for the next adventure.
Meet Winemaker Nick Bernstein
Sign Up For Our Newsletter
Keep up to date on the latest wine releases, events, and promotions.