Back To Top
Director of Winemaking & Viticulture
Jason Gorski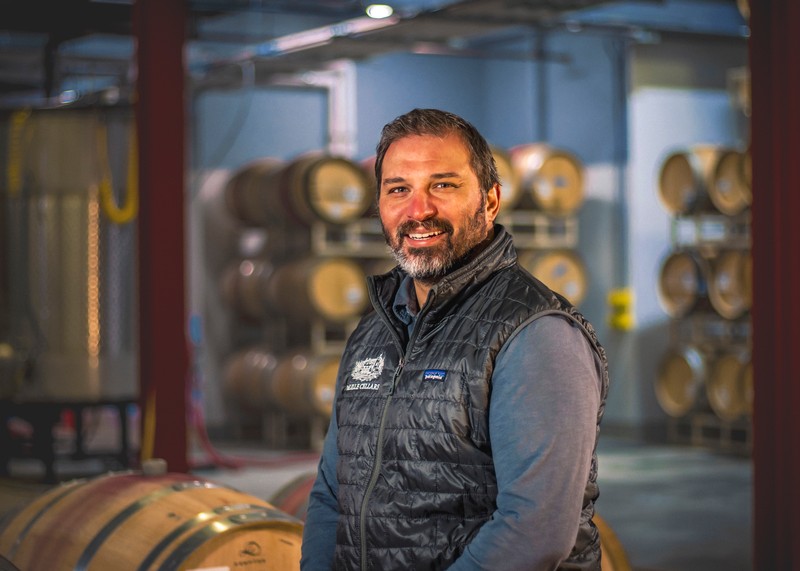 "There is synergy that happens at the table – food, wine and camaraderie all unite through a magical alchemy. As a winemaker, I'm humbled that I have the privilege to be a catalyst contributing to the experience of memorable meals." - Jason Gorski, DeLille Cellars
Winemaking is not entirely about the winemaker. Ultimately, it's about the people enjoying each bottle; through their appreciation of our wines, we are challenged each year to achieve quality and elegance that build upon the excellence of earlier vintages.
Keeping that in mind, I am in love with making wine, not with being a winemaker. Driven by the creative process, especially during harvest, DeLille Cellars gives me the chance to test everything I embody in winemaking and I don't hesitate to put it all into every vintage -- >mentally, emotionally and physically. My goal is to craft wines that people will love while still being true to the specific characteristics of each vineyard. When I stand in our vineyards, I discover their individual identity and realize that I'm a 'steward of the vines' with the job of preserving the integrity of the fruit in our portfolio. This land existed long before I was born and will thrive well after I'm gone. So for now, I have the honor of being the keeper of the lineage of Red Mountain, one of the finest growing regions in Washington State.
I've enjoyed life more because of wine and want to share this with others. One of my favorite quotes, "It's great to have the lab results and the chemistry, but put the analysis in the drawer and go taste in the vineyard and the cellar." Seeking that balance between science and intuition keeps life interesting for me. In keeping with my dual degrees in religion and biology, I'm out to prove that they can coexist.
I was fortunate to realize at a very young age that wine was my passion. During my education at Duke University, my academic advisor/mentor introduced me to a respected sommelier. That conversation became a pivotal moment when he told me to jump in headfirst. His words, "Life may get in the way, so don't wait – just leap," have guided me toward many professional and personal life choices. In hindsight, it was that encounter that influenced my career path and brought me to where I am today. Not long after graduation, I came to Washington State in 2004 to continue my winemaking journey and joined DeLille Cellars' winemaking team in 2011. Other life pursuits include cycling throughout the Pacific NW, sharing my love of food by cooking for friends and family and spending time with my wife, Veronica. As fate would have it, I have DeLille Cellars to thank for more than the opportunity to make great wine. I met Veronica, the love of my life, at the winery. So after more than a decade of following my dream, I've come to realize that all roads to happiness stem from the pursuit of great wine and I consider myself very lucky.
Sign Up For Our Newsletter
Keep up to date on the latest wine releases, events, and promotions.